Love Cricket? Here is how to play Fantasy cricket and bet online in India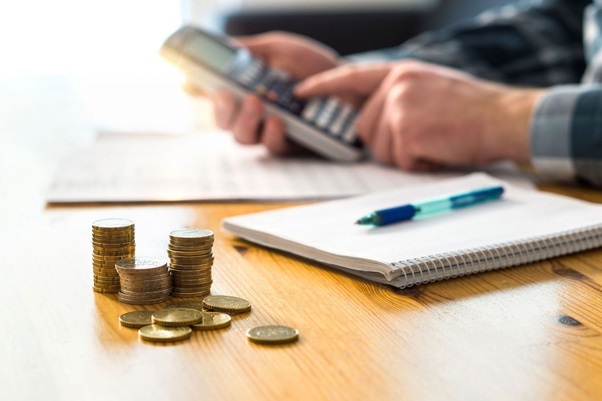 A lot of times it looks like the love of cricket In India is only surpassed by the love of food, for some others, it even goes past the love of food. With the strong cricket culture in India, it is not hard to see why the  Cricket betting sites in India are flourishing.  A look at the history and origin of cricket in the country makes it easy to see why it has the unprecedented following it has since enjoyed.
Today, the revolution in the world of cricket betting is spawning from Fantasy cricket. Fantasy cricket is a game-changer for cricket and betting all over the world. Yes, it follows the basic plan and gameplay of cricket but there is a process to it. Without the right understanding, it might seem cumbersome to you and that is why this article aims to lay it all out straight. 
 Let's have a walk-through on how you can bet and make money on fantasy cricket. Let's get started from the very beginning: 
What is fantasy cricket? 
Defining fantasy cricket can be simplistic. Look at it from this angle, you have been hired as a team coach for a cricket club and your job is to recruit as many high-caliber players that can lead you on to glory. That's why it's called fantasy, it places you in the driver's seat and there is no end to the creativity that you can bring to the table. 
You are not bound by the limitation of team affiliations; you can pick players from other clubs and not just the one you are affiliated to. The aim is to ensure that your team scores the maximum amount of points possible.  Depending on the site you are betting with, there might be restrictions as to the positions of the players that you choose. You would have to pick at least 1 wicket-keeper, 3 batsmen, 1 all-rounder, and 3 bowlers. You will also need to select a captain or a vice-captain. Both of who would earn bonus points i.e. a multiplier of 2 for the captain and 1.5 for the vice-captain.
Once you have chosen all of the eleven players that make your team have followed the restrictions of the site that you are betting with, it is time to be part of a contest and to earn money while at it. The aim of fantasy cricket is not just in the money, there is also the experience and the thrill of having your team come up tops. There are general contests that you can get into in order to make money. 
Different leagues, you can play in 
Since Fantasy cricket does not essentially depend on the outcome of cricket games but the performance of your selected players during the game, there are also a lot of leagues that you can be a part of. These leagues are diverse and can give you the chance to earn more money. Here are some of the leagues: 
Grand League
This is where everybody tries their luck, and it can have many players all at once. The grand prize is relatively high due to the higher number of players. However, the chances of winning at this level are very slim. It would be best if you had to be the best at selecting your teams and a lucky day to win. 
Winner Takes It All 
In this contest, there are more than two players but less than six. All the players can place their bets, but only one player will emerge as the winner, giving it the name 'Winner takes all.' At this level, the rewards are higher with lesser odds.
Head-to-Head
This is the most straightforward match in the fantasy league. There are only two players in this level, and only one wins the game. The winner will take all the money, and the loser gets nothing at all. If you are betting with any fantasy cricket bet sites, you should focus on this type of contest. The chances of winning are 50%, with the best odds on the table.
Medium Leagues
In this contest, the number of winners is higher than just one, and leagues can also play higher. However, winning the grand prize is very difficult as many players will fall on the middle prize.
With the abundance of leagues to choose from, you just have to pick one that works for you and get to it. 
How to Play Fantasy Cricket Like a Pro
Here are a few tips that will help you to play fantasy cricket more efficiently: 
Pay attention to Player Performances
Understanding how a player performs is important because you must forego a reputation in such situations. Some great players might have off days, that is to be expected. If you want to last in the world of fantasy cricket betting, you've to do your analysis and choose the players based on their current form and the regularity with which they play for their teams.
Understanding Pitch Performance
The pitch plays a major role in deciding the fate of a match and you must understand it beforehand. Of course, you can never say for sure, but some analysis can be made based on the venue. Based on the pitch, you can pick the teams accordingly. Knowing where the game will be played can help you plan properly. You should know that Eden Gardens is a fast-paced pitch compared to a Chepauk and that you could pick up more fast bowlers than needed. Allow the pitch to assist you to score more points. Yes, it is allowed. 
Know the players that are playing
You will need to know if a particular player is playing on that day as the worst thing to happen is if you pick someone and captain him only to find out he's injured or left out on that particular match. Try to pick players who are consistent and have a cemented spot in the team. If you doubt the same, the best thing to do is not take them.
Count the cost well 
There are players who are priced higher than usual but don't perform to the standards that are expected out of them. Wildcarding Is a thing and if you do your research well, you can fit a great team into a lean budget. Watch the games and you'll see a few youngsters who are performing at a good level. Pick them as they can reward you well and also offer a great balance to your team, increasing the chances of winning cash rewards. 
Pick Top-order batsmen
If two teams are playing each other, try to get as many top-order batsmen into the team as possible. Top-order batsmen tend to score higher as they face more balls and this means the opportunities for middle-order ones are reduced. Select players in the first four positions to increase your chances of scoring more points than expected.
Take advantage of bonus points
Track players who are performing well in the field because you can score additional points based on catches, stumpings, and run-outs as well. You have to look out for players who go the extra mile and do the most. This unique quality will help them in adding to your bonus points. You need a keen eye for details here and an understanding of the game.
How to bet on Fantasy cricket games 
Betting on fantasy cricket games is similar to betting on other forms of sports. Since it is in the crosshair between Esports and original sporting outcomes, making your bets should follow the following process: 
Have a plan
A lot of people see fantasy as a joke, they see it as a leisure activity. It might be for them but that is not what fantasy cricket is all about – it is serious business. As such, if you want to move from losing bets after bets, you have to change your mind and the plan as to how you approach the business of sports betting.
You must have a plan; you must know how much money you want to put into the venture and you must have a scalable plan as to how you intend to convert the money into more money. Luck is cool but you cannot be entirely dependent on luck. You have got to have a plan too.
Your plan must also guide how you select players, the quality of players you choose. If you are going with wildcards, what will be the criteria for choosing them? 
Put in the work
You will have to also put in the work – winning fantasy cricket bets consistently is hard work and you will have to do research and know the current forms of players you are backing with your money. You will have to study patterns and forms. Your plan cannot survive without a healthy dose of hard work. So, you have to put in the work.
Starve greed
When you are on a winning streak, it feels like you are the best punter in the world. This is the very time for you to be careful the most. The fact that you are winning can build a form of confidence where you get greedy and you begin to put a whole lot more money into your bets.
Week in week out, you must look at your team and check out how to make it better. You must consistently improve on your form and change players that are not bringing in the goods for you. Remember, if it is 
Why J9.com is one of the best online betting websites 
www.J9.com  makes online fantasy cricket betting seamless and easy for all its users. The betting platform is a leading company in online betting services. The platform accepts different payment methods to make betting easy for customers and pays winnings to the customers through their selected payment plans. J9.com offers a first-time bonus of $5 and a referral bonus when people successfully sign up through your affiliate link. There are other benefits such as raffle draws where users can win prizes and cash. J9.com offers a world-class betting experience that cannot be compared to other platforms.